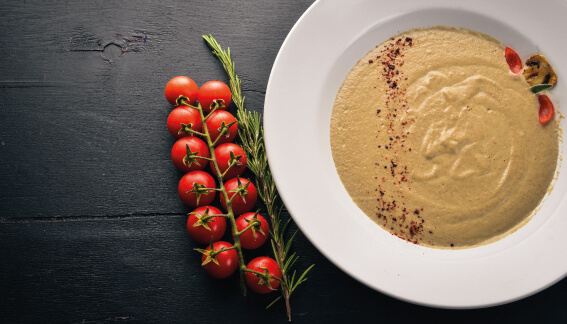 Diet is an important part of healthcare. Extra care is necessary when the state of health requires a change in diet or consistency of food.
What do we mean by pureed food?
A pureed consistency is smooth. Meat, vegetables, starchy foods and fruit can be pureed and served as starters, main courses or desserts.
A pureed meal is composed of food of a pasty consistency: smooth, with no lumps or pips.
Purees can be prepared at home or purchased ready-made from supermarkets or healthfood specialists.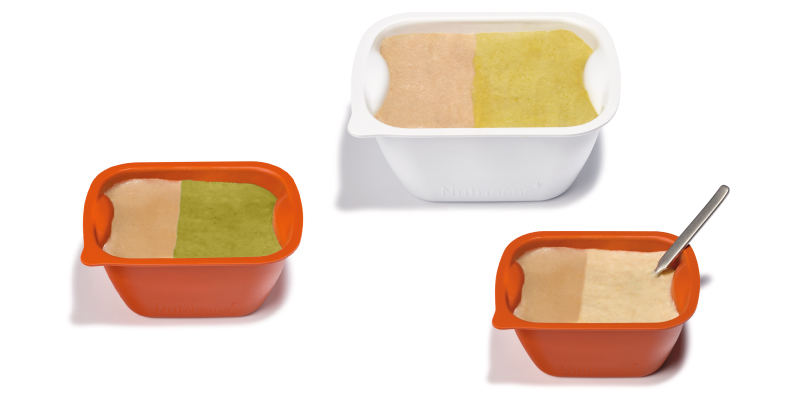 Who is pureed food for?
Pureed food can be served to:
the elderly
polyhandicapped persons (children and adults)
patients with difficulty in swallowing (dysphagia)
post-stroke or postoperative patients (especially ear, nose and throat conditions)
cancer patients (especially of the tongue, mouth and throat) or those suffering from mucositis (inflammation of the mucous membranes).
those with dental issues (dentures, fillings, problems chewing)
newborn babies, etc.
The issues may be passing, temporary or long-term. Meal consistency may vary according to ability to swallow and chew and regular monitoring is necessary to ensure that dishes are of a suitable consistency.
What is the right consistency?
In France a study conducted in 2007 by the GEMRCN for catering services drew up the following guidelines:
Liquid: can be drunk out of a glass or through a straw.
Thin Puree: smooth consistency for both meat and vegetables.
Thick Puree: meat is minced, vegetables are mashed or very tender.
Minced: only meat is minced, except if the protein element is tender.
Sources: GUIDE DES REPAS EN EHPAD TEXTURES MODIFIEES MODE D'EMPLOI  (SOURCE ANAP)
In 2014, the International Dysphagia Diet Standardisation (IDDSI) published guidelines to bring practices into line. See our article for details
* See Dysphagia Standardized Assessment (DSA®): www.dsapack.fr
It is not always easy to gauge the right consistency to serve and for many practical reasons, ready-meals are a reassuring, time-saving solution.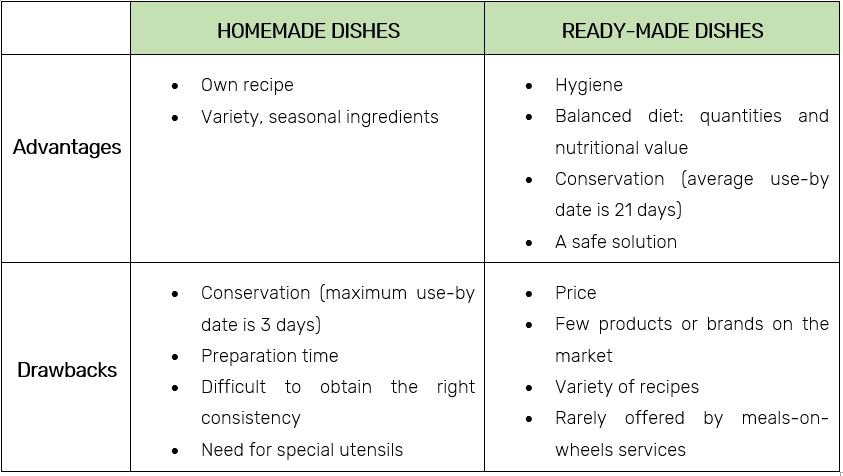 The change in appearance of familiar foods can trigger a reluctance to eat. It is very important to stimulate appetites. Attractive colours, familiar smells and tastes help to make sure mealtimes remain pleasurable.