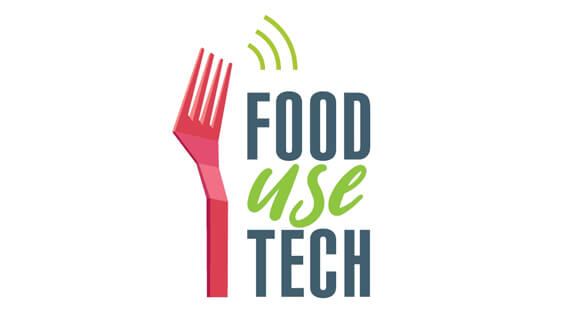 Food Use Tech 2017 event with Nutrisens
The 2nd and 3rd of November was the first edition of the Food Use Tech, the innovative food event. As an expert in tasty nutrition, Nutrisens had to be present! With three creative start-ups – Foodvisor, Follow Surg and Alantaya – we have illustrated the wealth of the partnerships between the food industry and the start-ups.
Back to the key moments of an event full of ideas, projects and…good mood in this article!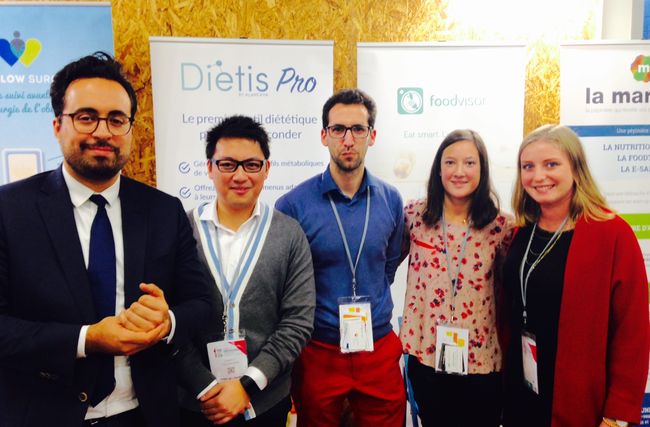 Nutrisens and FoodTech: ideas to follow
Actively supporting digital food innovations, Nutrisens started with Food Use Tech with one password: exchange. We were really motivated by this willingness to share all we built up with our key targeted partners and discovering new motivated actors of this field.
La Marmite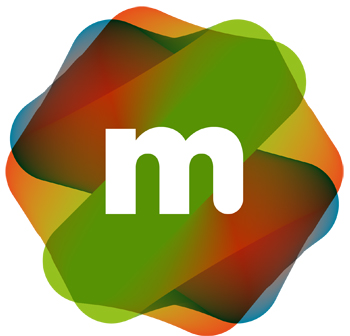 Created by Nutrisens, La Marmite is a business incubator for hosting and growing innovative projects from the FoodTech. La Marmite provides to hosted entrepreneurs a broad ecosystem of experts and mentors as well as Nutrisens's commercial network.
"This event confirms the need to develop partnerships with start-ups in a business, ecosystem approach, complementarity between our product offering and their digital/innovative services". Nutrisens
TWO START-UPS OF FOODTECH TO BE FOLLOWED ACCORDING NUTRISENS
Slow Control offers a caring coach: a connected fork that vibrates when its owner eats too fast. It limits calorie intake and digestive problems.
Avec Plaisir allows food-stressed people to easily have lunch outdoors, by locating restaurants with no allergens nearby.
"We were delighted to participate in this event, all united to show the vital role of nutrition on our health. Congratulations Nutrisens for the quality and complementarity of the chosen partners, great opportunities will be able to continue to develop. Looking forward to renew the experience!" Alantaya

Meanwhile…
Proof that Food Use Tech is an event of exchange and opportunities for all, Nutrisens has attracted the attention of a Japanese company organizing an event in 2018, about the diet of the elderly! Case to follow!
NUTRISENS AND FOODVISOR, THE CONFERENCE TO FOLLOW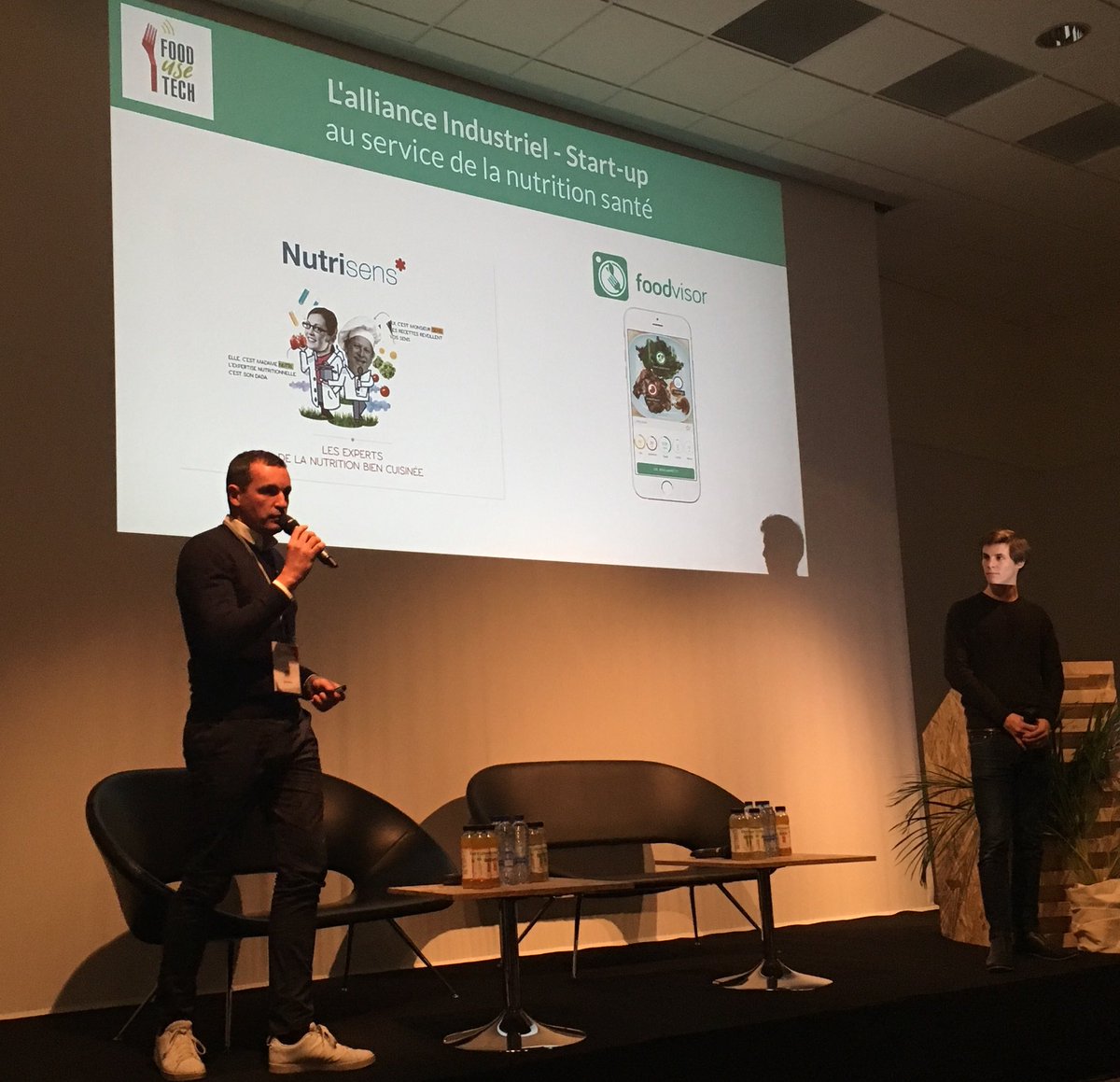 FEW FIGURES ON FOOD
Today, one in six French people suffers from a chronic desease(1). Up to 3.8% of the population lives with a food allergy(2), while 15% of the world population is considered as obese(3). At the same time, 70% of seniors are seeking digital health services(4), while more than half of French people consult information on internet(5), sometimes before talking to their doctor. 
It is on this enlightening fact that Georges Devesa, CEO of Nutrisens and Charles Boes, founder of Foodvisor, have started their joint conference. To meet these challenges, digital has a key role to play in health, both for professionals and individuals… But this is from the essential alliance between industry and start-up that will comes the solution. An alliance that already works for Nutrisens and Foodvisor!
"The Food Use Tech event allowed us to meet potential partners and to exchange with major groups and start-ups in the sector. Thank you to Nutrisens for choosing us as a partner!" Foodvisor
Strong points on each side
Nutrisens gathers 6.000 professional customers, 3 productions units, 200 employees, an international presence and an online store for individuals. Foodvisor develops a mobile application with 100.000 users, able to analyze the nutritional qualities of a plate from a photo.
THE ALLIANCE NUTRISENS + FOODVISOR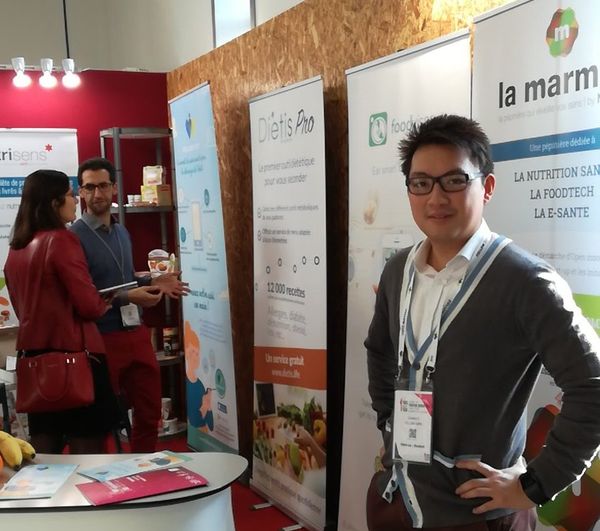 In January 2018, an application for individuals will combine recipes, personalized programs, nutritional advice, chat with dieticians and dedicated Nutrisens products adapted to the specific needs of users.
It is to create similar successful alliances that Nutrisens launches each year the NutriD Trophy and sponsors "Le Petit Poucet" competition…which has benefited Foordvisor.
Notice to project sponsors: the submission of applications for the next NutriD Trophy is opened until December 15, 2017! Download the application file by clicking here
 
Secretary of State at the Nutrisens booth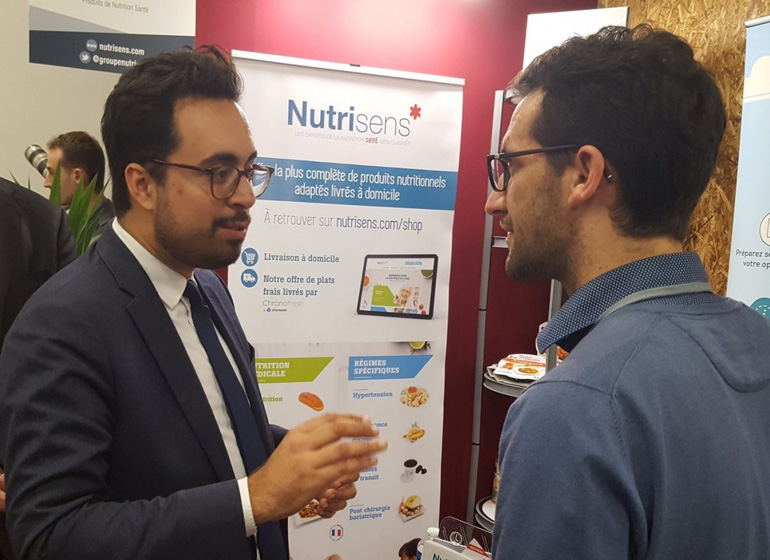 The meeting with Mounir Mahjoubi at the Food Use Tech event was a great recognition for Nutrisens. During the break, the Secretary of State for Digital expressed his support for the company's commitment to innovative approaches for the patient's needs.
ACTION HAILED BY SECRETARY OF STATE
For Nutrisens, digital is at the heart of the growth strategy, with a powerful online store and adapted services. An example? People with dysphagia or swallowing disorders can get fresh food adapted to their needs delivered at home, directly from the online store, thanks to our partner Chronofresh.
We want by our commitment creating partnerships with young companies and this is what we put into practice through the different start-ups present on the booth. Foodvisor, Follow Surg, Alantaya were able to benefit from the spotlight offered by the presence of the Secretary of State!
"FOLLOW PATIENT works for everyone to become an actor in their health. Through the meetings at this first edition of the Food Use Tech, it has been confirmed to us that nutrition is one of the key of good health, and our collaboration "digital health and nutrition" with Nutrisens makes sense." Follow Surg
After two days about food and innovation, the first edition of the Food Use Tech ended in general satisfaction…and by creating new opportunities!
The event was the opportunity to highlight the French expertise.
However, a lot of collective work is going to be done in the future in order to continue his fruitful collaboration between the food industry and dynamic start-ups.
The goal for Nutrisens? Continue to offer simple and effective solutions and develop new services
(1) Ministère des Affaires sociales et de la Santé – plan 2007-2011.  
(2)(3) Organisation mondiale de la santé (OMS). 
(4) Etude Xerfi-Precepta – 2014.
(5) Enquête CCM Benchmark en 2014.