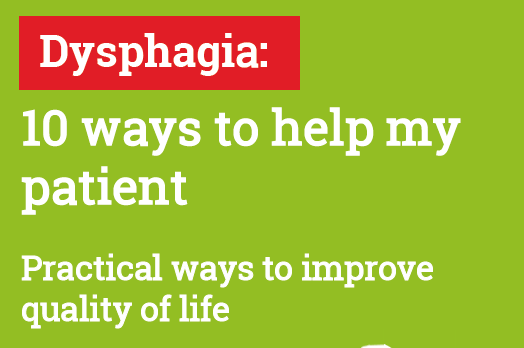 10 ways to help my dysphagic patients : questions and answers
You are looking for solutions to evaluate your dysphagic patient'capacity? You are looking for methods to improve his/her comfort? Download the dysphagia FAQ and discover concrete and adapted answers to ensure a better quality of life every day.
Concrete answers about hydration and dysphagia
As an expert on dysphagia, this poster will allow you to summarize the solutions to care your patients. And why not educate caregivers by hanging in your office or waiting room? These answers can also help them to support better their loved ones and bring them comfort and security.
To download the dysphagia FAQ, please contact us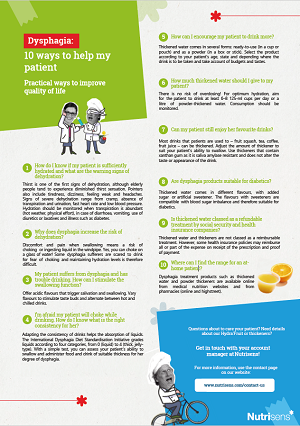 From assessing disorders to finding solutions
You are looking for new solutions to assess your patients' dysphagia? To test their swallowing capabilities and prescribe suitable products adapted to their swallowing difficulties? Discover in our dysphagia FAQ the solutions to ensure a better care for your patients and to know which textures are the most adapted to their capacities.
Avoid risks and improve dysphagic patient comfort
Why is dysphagia a risk factor for dehydration? How do you know if your patient is well hydrated and recognize the warning signs of dehydration? You know how to recognize the signs (thirst, weakness, dizziness, tachycardia, etc.), you can remind patients and caregivers by downloading and posting the dysphagia FAQ.