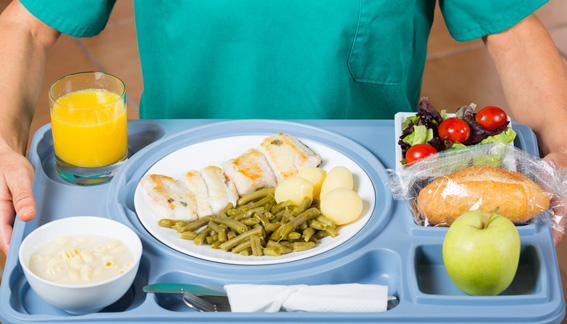 The importance of stimulating the appetite of elderly hospital patients
Loss of appetite in elderly hospital patients is a major problem. Eating too little can lead to malnutrition, which in turn means the patient remains in hospital for longer and increases the risk of mortality. A group of Australian scientists recently published a survey in which they asked elderly patients how they felt about hospital food and mealtimes. The results of the survey conducted at Brisbane hospital were published in the Maturitas journal.
Circumstances not ideal
Twenty-six patients aged over 65 were selected on the basis of their lack of appetite (it was noted that they consumed less than half the food they were served).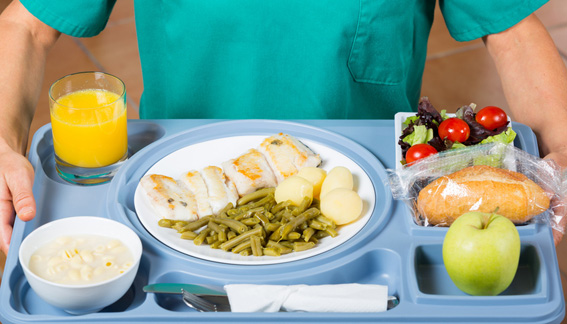 In Brisbane hospital, meals are served at 7am, 11.45am and 5pm. Patients choose their menus the day before and some dishes are prepared on site. 
In 30-minute one-to-one interviews, patients explained their lack of appetite by the circumstances of their hospital stay.
They found a loss of appetite to be expected given those circumstances.
Some said medicine curbed their appetite, others mentioned feeling nauseous and some purposely ate little in order to get well. Several patients said that medical treatment was more important than food. 
When asked what prevented them from eating well in hospital, many patients cited inactivity, constipation and feeling low. Some also said they purposely avoided drinking too much to avoid getting up to go to the toilet. A few patients said they missed home-made food and taking meals with their loved ones. 
Too many constraints 
Patients complained of meal times being interrupted by nursing attendance or doctors' visits. Some patients felt they were allowed insufficient time to finish. The hospital meal set-up is perceived as overly strict. Patients must choose a meal from an unappetising list, the portions are seen as too big and meal times as inconvenient.
The survey also reveals that patients feel that nurses do not encourage them to eat more and are generally not attentive. 
A few evoke the bad quality of the meals, saying that their visitors bring them more appetising dishes than those offered by the hospital.
Finally, some patients are convinced they eat enough while others are wary of wasting food and would prefer to order small portions.
All in all, the survey highlights the complexity of the issue. The main causes of appetite loss are the reasons for the hospitalisation and the strictness of the hospital set-up, yet improvements can be made in other areas.
The researchers suggest that raising patients' nutritional awareness would be helpful, as would more nutrient-rich food, which would enable smaller portions.
Visits during meal times should be encouraged, interruptions minimised and more time allocated to finish. Appetising snacks could also be provided, to be consumed as desired.
The research team concludes that hospital staff must be aware of the important role of diet in a patient's recovery.
   
Kelti Hope, Maree Ferguson, Dianne P. Reidlinger, Ekta Agarwal. "I don't eat when I'm sick": Older people's food and mealtime experiences in hospital. Maturitas. March 2017 (97): 6-13. http://dx.doi.org/10.1016/j.maturitas.2016.12.001