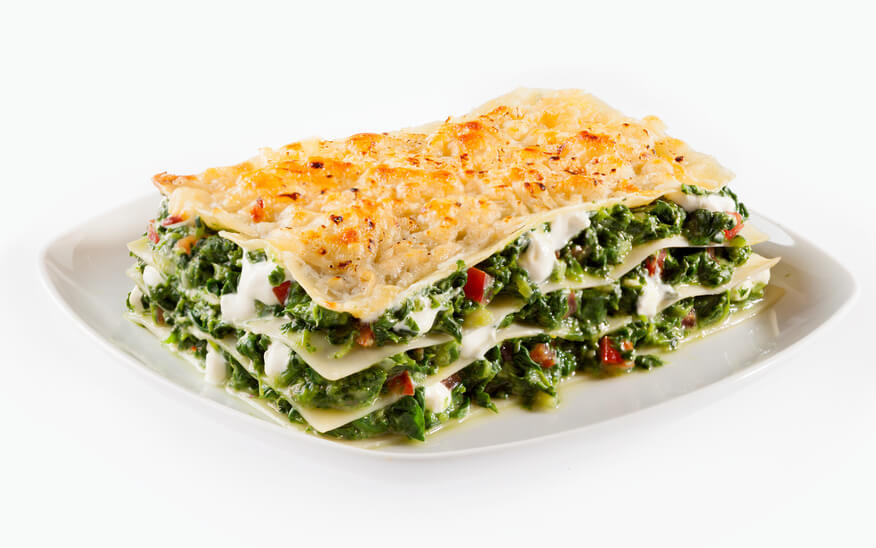 Kidney Disease and Dialysis: vegetable and mozzarella lasagna recipe
Nutrisens offers solutions developed specifically to answer the nutritional needs of patients with kidney disease (renal insufficiency).
We offer around 10 recipes of dishes specifically conceived for dialyzed patients and their specific nutritional problematics and recommendations.
The diet we offer for people with kidney disease has a healthy nutritional balance. Our products take into account the lack of functioning of the kidneys, treat malnutrition states of dialyzed patients, limit salt intake as to prevent water retention and high blood pressure, and limit potassium and phosphorus intake to prevent muscular dysfunctions.
Vegetable and mozzarella recipe:
Ingredients :
For 6 people 
8 to 10 lasagna sheets
3 eggplants
250g of fresh tomatoes
1 pepper
100g of mozzarella
½ bunch of parsley
½ bunch of basil
1 tablespoon of olive oil
30g of breadcrumbs 

Béchamel sauce 
50cL of oat milk
40g of corn flour
20g of butter
Nutmeg
Preparation :
First, prepare the vegetables.
Wash the eggplants. Cut the extremities. Cut the eggplant lengthwise into thin slices. Squeeze a lemon over the eggplant to prevent it from getting brown. In a non-stick frying pan, fry the eggplant for about 3 minutes each side.
Wash the tomatoes. Using a small knife, remove the center. Cut the tomatoes into small cubes. Set aside. Cut the pepper in half, remove the seeds and the white parts. Cut them in long slices and then in dices.
Wash the herbs. Remove the stalks from the parsley and the basil and chop them into fine pieces.
Prepare the béchamel.
Place the butter in a pan and let it melt. Add the corn flour. Mix well. Whilst stirring, add the oat milk, the nutmeg and some pepper.
Mix with a whip over medium high heat until the béchamel thickens.
Preheat the oven to 180°C.
Drain the mozzarella and cut it in very thin slices. Oil up the dish going into the oven.
Cover the bottom of the dish with a very thin layer of béchamel. Cover the béchamel with 2 sheets of lasagna. Layer eggplant, add half the chopped parsley and some pepper dices. Add a thin layer of béchamel and cover with 2 sheets of lasagna. Add the tomatoes, the chopped basil and half the mozzarella. Cover with béchamel. Add 2 sheets of lasagna.
Repeat the operation eggplant, parsley and pepper dices. Pour the rest of the béchamel and place the last 2 lasagna sheets on top. Finish by placing the last mozzarella slices. Sprinkle with breadcrumbs. Place the lasagna in the oven and let it cook for about 40-45 minutes.  
Nutritional values :
| | | | |
| --- | --- | --- | --- |
| Name of ingredient | Amount per person | Total amount | Measurement |
| Energy | 300,22 | 1801,32 | kCal |
| Fat (saturated) | 4,64 | 27,84 | g |
| Carbohydrate | 37,87 | 227,22 | g |
| Sugars | 7,34 | 44,04 | g |
| Fiber | 6,91 | 41,46 | g |
| Protein | 9,81 | 58,86 | g |
| Lipid | 10,42 | 62,52 | g |
| Phosphorus | 0,18 | 1,08 | g |
| Potassium | 0,5 | 3 | g |
| Sodium | 0,34 | 2,04 | g |