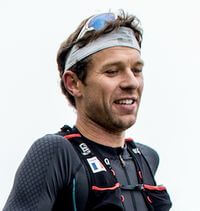 François D'Haene: "An enormous challenge!"
Winner of the inaugural Ultra Trail World Tour in 2014 as well as several legendary races, such as the Grand Raid de la Réunion (2013 and 2014) and the Ultra Trail du Mont-Blanc (2012 and 2014), François D'Haene is an outstanding champion. He will be the mentor for the first Nutrisens Challenge. He explains his motivations
Why did you agree to get involved with the Nutrisens Challenge?
I have been working with Nutrisens (GO2) for several years now so I logically agreed to share my experience with the participants in this unprecedented challenge.
It will be a real chance for two amateur trailers to experience an extraordinary adventure. Running in the Diagonale is incredible, unique, and something that all trail running addicts dream about.
Nutrisens is offering them this opportunity – a trip to a real-life adventure. Everything will be done to get them in the right condition to live the experience to the full and, if possible, get to the end.
This is where I think I can bring my experience to the table so that this dream opportunity doesn't turn into a nightmare!
What will your role be before and during the race?
My aim is to get them to the finish line comfortably. Before the race, the focus will be on making the right choices with my fellow members of the selection committee. Then I'll meet the two selected candidates regularly throughout the year leading up to the race. I'll play an active part in their preparation, and advise them to give them the strength to reach the finish line.  We'll take care of them in every sense of the term!
This is an enormous challenge that Nutrisens are attempting to pull off through them. It's incredible. It's a first, to my knowledge, in the trail running world. It's a tremendous prize for the selected candidates, and for me too!
What will you be looking for in the candidates?
I think we need to select amateur athletes who already have a few seasons of trail running under their belt. The idea is not to pick trail runners with little experience who want to fast-track to a very long distance adventure. That would go against my recommendations, and would risk putting them off the discipline for ever. Such an experience is something to be enjoyed, and not resemble a never-ending chore. I don't want a couple of flashes in the pan, but trailers capable of showing some endurance! So we need athletes who are used to intense physical effort and who are particularly motivated and committed to this adventure. When we have the right people, I'll try and advise them the best I can to give them every chance of succeeding.

MID-TERM INTERVIEW
François D'HAENE, 2014 World Ultra-Trail Champion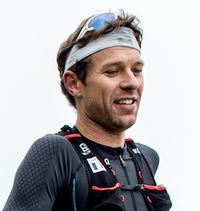 Preparation is going rather well. Even if the candidates have a lot of concerns, they have worked hard since the beginning of the winter. Their commitment is impressive. They are already focused on the race and highly motivated! They now need to keep a sense of proportion. They need to watch that they don't overdo it, they need to remember that it's just a sport. There's a long road ahead. This is where we need to advise them. I'm trying to remain quite evasive about their training and their shape, seeing that summer will soon be upon us. The candidates are going to the mountains to do some climbs and take part in a few races to confirm what they're capable of. We'll be spending a few days together mid-June to take stock and plan the following stages. All new steps on the road to the Grand Raid!