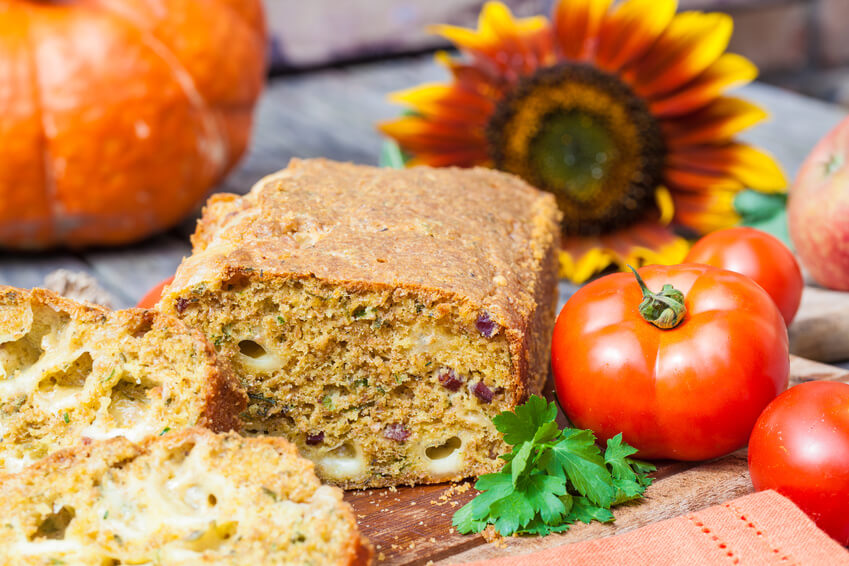 Finger Food Recipe: "ingots" of three cheeses and spices recipe
Finger food is a concept which consists of creating bite-size pieces of food destined to be eaten using hands.
Over the last few years, the notion of finger food has been increasingly associated with Alzheimer's. However, the finger food solution is destined for any patients who have difficulties using silverware.
These difficulties are often the consequences of dyspraxia, characterized by an inability to carry out a movement or a series of movements and is usually the result of a neurological deficit which can be caused by Alzheimer's disease.
These difficulties make it nearly impossible for patients with dyspraxia to cut food and eat it. Finger food can simplify eating and help patients maintain their autonomy, give them pleasure and help combat malnutrition.   
"Ingot" of three cheeses and spices recipe 
Ingredients :
130g of polenta
80g of camembert
80g of mascarpone
50g of parmesan cheese
70g of white ham (1 thick slice)
Fennel seeds
Pepper
1 tablespoon of olive oil 
Preparation :
Pre-heat the oven at 180°C.
Remove the crust of the camembert and parmesan cheese. Cut the cheese in dices. Remove the rind from the ham and cut the ham in cubes.
Bring 1L of water to a boil. Salt and add the olive oil. Remove from the heat and pour the polenta gradually whilst mixing continuously. Add the cheese dices. Add pepper.
Put the preparation back on the heat to "dry" the polenta. As soon as the polenta starts to come off the walls of the pan, add the ham cubes and fennel seeds. Mix and it's ready!
Pour the polenta-ham mixture in the silicone ingot-shaped molds. Cook in the oven for 7 to 10 minutes. Let the polenta cool down then unmold.
Eat whilst warm or cold according to your preference, alongside a salad or green vegetables such as spinach and green bean, or with a pesto sauce.
Alternative cheese and spice associations: munster cheese, mimolette and caraway; raclette cheese, county and curry; cottage cheese, stilton and paprika.
Nutritional values :
| | | | |
| --- | --- | --- | --- |
| Name of ingredient | Amount per person |  Amount per piece |  Measurement |
| Energy | 226.98 | 113.49 | kCal |
| Fat (saturated) | 4.70 | 2.35 | g |
| Carbohydrate | 5.15 | 2.58 | g |
| Sugar | 0.46 | 0.23 | g |
| Fiber | 0.63 | 0.32 | g |
| Protein | 11.07 | 5.53 | g |
| Lipid | 11.26 | 5.63 | g |
| Sodium | 0.33 | 0.17 | g |