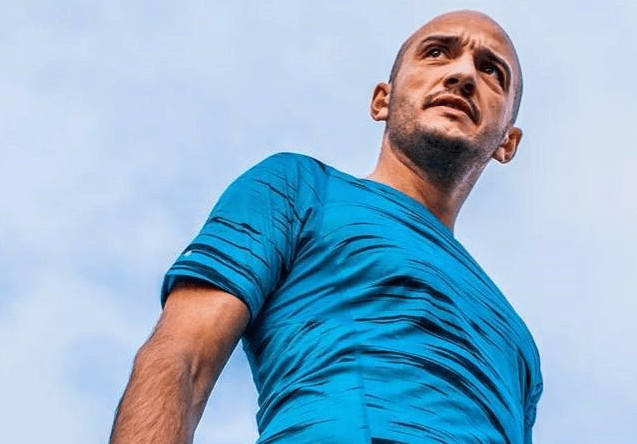 Christophe Petagna, sports coach
« A weak body commands, a strong body obeys »
Was it a difficult job to choose the two candidates?
Yes, the expert panel had a tough call to make because all ten finalists were highly talented athletes. We had to tighten up the selection criteria to make a choice.
What were the selection criteria in fact?
We liked Morgane's spontaneity and her uncomplicated view of trail running. And they are both willing to take a fresh look at themselves, and particularly their training regimes. They are very open-minded.
Our affinity with the candidates was another criterion. As we are going to be spending a lot of time together, it will be all the more enjoyable if we get on well.
How will the two candidates' preparation now progress?
The Challenge means that they will enjoy all the perks of a top-level athlete with a full team behind them: François D'Haene, Marine the nutritionist, the osteopath and myself. They are going to be in expert hands for nearly a year.
The aim of the preparation is to focus on the human being. In the first phase of their preparation, the priority will be to avoid injury. Throughout the 12-month period, I shall monitor the muscle strengthening process which will become more and more specific. The intensity of the training sessions will be stepped up gradually with François D'Haene, to push back their limits. They will run in intermediate races to assess their capabilities. We'll be looking at race techniques and strategy a few weeks before we set off.
We shall also work on mental preparation. This will include sophrology and meditation.
What pitfalls are to be avoided?
I have talked quite a lot with athletes who have run in the Diagonale des Fous and it has occurred to me that muscle strengthening can easily be neglected, particularly core stability. We think about the top and bottom of the body, but tend to forget about the important bit in-between which must be solid as it also supports the spine. So I plan to do a lot of core stabilisation work, particularly on the pelvic floor.
What will be their aim as they line up?
The priority is obviously for them to finish comfortably but, thanks to the Nutrisens Challenge, they will manage that.
For me, it's important to set yourself targets. We shall be working on two motivations. The first, extrinsic motivation is linked to the sporting achievement whether it be a result, a time or a place. The second, intrinsic motivation is more closely linked to a personal battle. For whom am I running? For myself? My family? My friends? A charity? These two motivations will kick in, in turn, when the going gets tough and you have to dig deep into your physical and mental reserves.
MID-TERM ASSESSMENT
Christophe PETAGNA, sports coach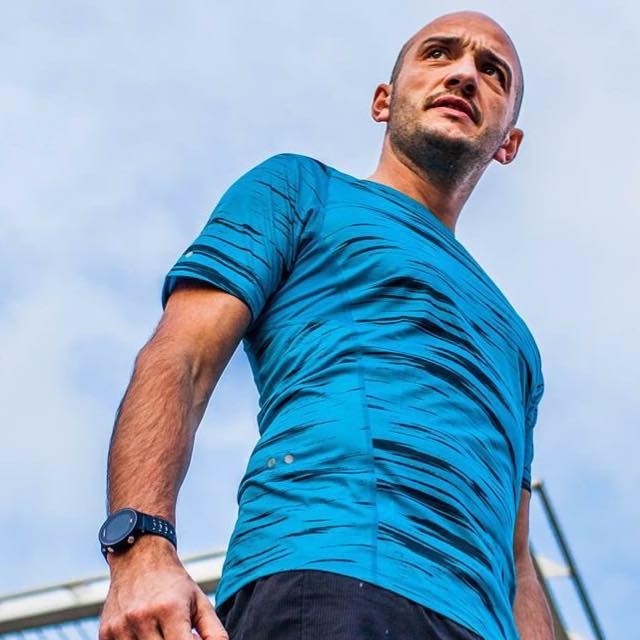 We've reached the halfway stage. The initial euphoria has now subsided. The candidates have progressed physically but are now confronted with the injuries that are the trail runner's daily lot. They are minor – Nicolas fell on the stairs during an uphill speed session and Morgane has a slight inflammation of a psoas. The aim is not to lose what has already been acquired, particularly in terms of cardiovascular fitness, before we step it up further. So instead of relaxing a bit this summer, they will need to make up time lost due to injuries. Since April, their physical preparation has been tailored to their profile but they both have three compulsory sessions a week. An uphill speed workout on stairs or on a hill, a long run or a mixed workout like a bike and run session, and a specific muscular strengthening session depending on their weaknesses.
Morgane has already got her points for the Diagonale and Nicolas should qualify by the end of May. They will then both take part in the Samoëns Trail Tour in June where François D'Haene is due to meet up with us to share his experience. July and August will be an important period of training. In September, we'll do our last shock weekend. In October, we'll focus on maintaining their physical abilities and avoiding injury before we set off for Reunion. I'm in contact with them every week and we talk through their training plan together. At this stage, they need reassuring.