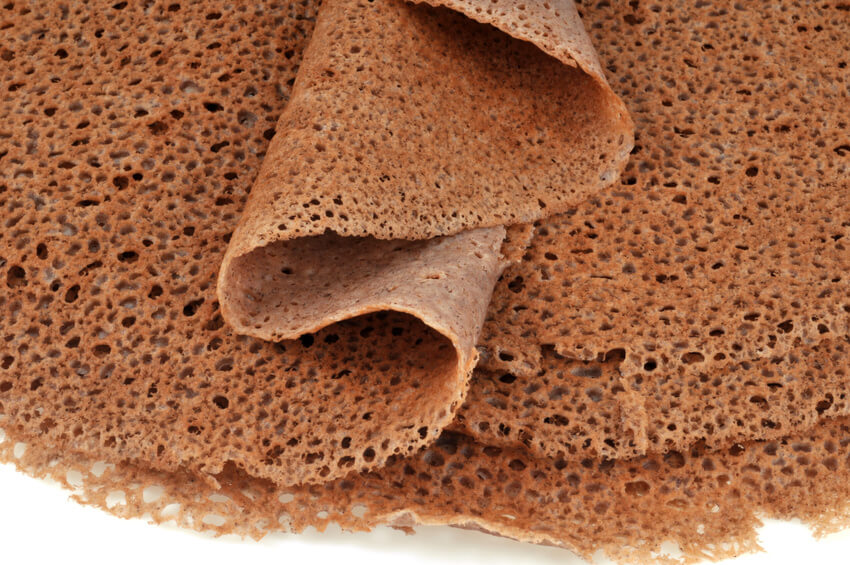 Allergen Free: buckwheat crepe recipe
Nutrisens offers solutions developed specifically for people with allergies.
Because eating should not be synonymous with "difficult", we decided to improve the life quality of people suffering from food allergies or intolerances.
Nutrisens has the goal to fulfill everyone's needs by guaranteeing the total eviction of 50 different allergens. 
Buckwheat crepe and clementine puree recipe: 
Ingredients :
230g of buckwheat flour
0.5L of rice milk
5g of salt
40g of olive oil
6 clementines
3 tablespoons of rice milk 
Preparation :
Mix all the ingredients for the crepe batter together. Put aside for at least one hour.
Prepare the puree.
Put the clementines in a pan and cover them with water. Bring to a boil then lower the heat. Cook for 30 to 45 minutes.
Once cooked, drain the clementines and mix them. Add in the rice milk to obtain a creamy puree.
Cook the crepes on both sides then garnish them with the clementine puree. 
Nutritional values :
| | | | |
| --- | --- | --- | --- |
| Name of ingredients | Amount per person |  Amount per piece |  Measurement |
| Energy | 100.01 | 100.01 | kCal |
| Fat (saturated) | 0.46 | 0.46 | g |
| Carbohydrate | 14.86 | 14.86 | g |
| Sugars | 3.53 | 3.53 | g |
| Fiber | 1.30 | 1.30 | g |
| Protein | 1.78 | 1.78 | g |
| Lipid | 3.29 | 3.29 | g |
| Sodium | 0.14 | 0.14 | g |