In 2015, Go2 Sport Nutrition became Nutrisens Sport, part of the Nutrisens group.
Sports nutrition expert Nutrisens Sport offers a wide range of energy products to be used before, during and after exercise.
Our approach to sports nutrition:
We have carefully put together a wide range of bars, drinks, biscuits and energy gels which cater to athletes' needs. We have targeted and examined what the body needs, and designed products to deliver it, using specific ingredients such as maltodextrin, protein, vitamins and minerals.
Whether you're an amateur or a seasoned pro, looking to improve your performance or just want to feel good, sports nutrition makes perfect sense!
Our performance promise:
Nutrisens Sport works with the best in the field: we are backed by the Centre for European Nutrition and Health (CENS) in Lyon who help us to address nutrition-related health issues with their team of 200 researchers.
We benefit from the expertise of a group of health nutrition scientists, and more specifically the Nutrisens R&D department.
Our scientists work in the field of specialist nutrition to find the best formulas to cover athletes' specific needs and to design products which achieve ultimate scientific effectiveness..
Our taste promise:
It doesn't have to taste bad to be effective!
We routinely test the organoleptic qualities of our new products before we
market them to athletes, so that we can make sure they taste good. We follow the Nutrisens nutritional charter and we promise to keep all our recipes free from aspartame, palm oil and artificial colouring in order to produce healthier and more natural products.
We also select high quality raw ingredients and flavourings so that our products taste as good as you need them to.
Our digestibility promise:
Athletes who put heavy demands on their digestive system can experience minor intolerance issues.
As such, a low gluten diet during the preparation phase can help to:
Boost the immune system
Optimise digestion
Reduce tiredness
Because we know how important it is for athletes to absorb our products well, our entire range is gradually becoming gluten free, to make it easier to digest.
Our knowledge promise:
We provide solutions to guide athletes in their choice to ensure they are as well-informed as possible about our products and how to use them:
Modern, no-nonsense packaging; the icons tell you at a glance which type of sport the product is best for, the best way to use it and when it should be taken
Easy to understand supports; the information guide available on our website helps you to choose the most suitable product for your sport
colonne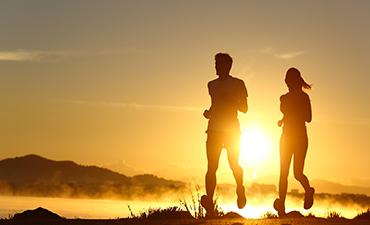 Would you like to know more about sports nutrition?