Developed countries currently face a multitude of chronic illnesses with many people cumulating several conditions.
A chronic illness is a health issue requiring care over a period of years or even decades.*
In the world, chronic illnesses, such as heart disease, stroke, cancer, chronic respiratory diseases and diabetes, are by far the leading causes of mortality in the world, representing 60% of all deaths.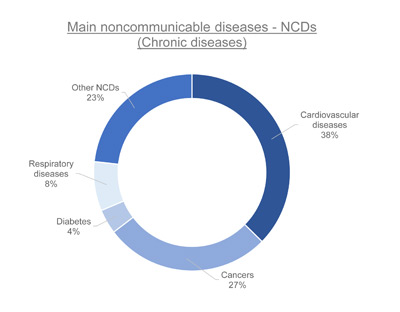 At Nutrisens, we develop effective, tasty nutritional products that help keep chronic conditions at bay or improve a patient's quality of life.
Sources:
*WHO
**French ministry of health and social affairs, 2007–2011 plan