Diet plays a vital role in the treatment of end-stage renal disease (ESRD).
Tailor-made solutions are a must.
Nutrisens has developed a range of meals that cover the requirements of dialysis patients and account for care centre constraints.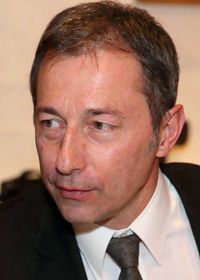 In collaboration with Professor Denis Fouque, nephrologist and renal nutrition expert we have concocted ten dishes high in protein, low in salt, potassium and phosphorus and rich in vitamins B1, B2, B6, B9, B12, C and D.
These tasty, varied, balanced meals meet the nutritional requirements of dialysis patients and:
contribute to a balanced diet
prevent or treat malnutrition
minimise salt intake to avoid water retention and high blood pressure
minimise intake of potassium and phosphorus to avoid hyperkalemia and hyperphosphoremia
help maintain normal muscle function
ensure eating remains pleasurable.
Our long-life, easy to heat meals are also a great help to the management and staff of care centres.