Nutrition
A diabetes diet is rich in nutrients and low in carbohydrates and fat. Doctors give a recommended carbohydrate intake according to the type of diabetes, medication, daily calorie intake and the patient's tolerance of carbohydrates.
The diet should provide the patient with a balanced intake of nutrients, avoid fluctuations in blood sugar levels, minimise the risk of cardiovascular disease and keep kidney, eye and neurological problems at bay.
The aim is to stabilise blood sugar levels and attain or regain a healthy weight.
Diabetics need to adopt a balanced diet, with three regular meals each day. This means:
minimising sugar intake to avoid a rapid increase in blood sugar level
minimising fat intake (prefer mono-unsaturates and omega-3s)
minimising animal fat
increasing intake of fibre-rich vegetables
Recommended intake:
Energy:
Obesity increases the risk of cardiovascular disease in diabetics. A dietician's advice is vital in helping patients attain a healthy weight. If the patient is overweight, especially round the middle, which is often the case in non-insulin dependent diabetics, then a low calorie diet may be adopted.
Weight loss is also justified if the diabetes is unstable or complex. The target weight should be realistic, achievable, individual and set with the patient's agreement. In some case, a small weight loss (5-10%) suffices to improve blood sugar levels, blood lipids and blood pressure. Any weight loss must be gradual (1-2kg per month for several months).
Carbohydrates: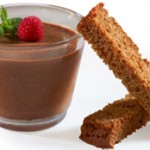 Carbohydrate intake should be divided up throughout the day: 10-20% at breakfast and 40-45% at lunch and dinner. However, the breakdown may differ from patient to patient and according to the type of diabetes. Eating carbohydrates with a low glycemic index rating is a good way of keeping the metabolism under control.*
Insulin doses should be adapted according to carbohydrate intake and physical activity.
* HAS. Guide parcours de soins. Diabète de type 2 de l'adulte. Mars 2014
Fats:
In a balanced diet, fats should represent 35-40% of calorie intake. For diabetics, this should be reduced to 30-35%.
A diabetes diet focuses on mono-unsaturated and poly-unsaturated fats, i.e. peanut, sunflower, rape seed, corn, grape seed, walnut and soybean oils, which reduce HDL cholesterol without reducing LDL cholesterol. Saturated fat, mainly of animal origin, should not represent more than a third of fat intake.
Proteins:
In diabetic adults, recommended intake is between 0.8 and 1 gram of protein per kilogramme of weight per day, and a total of 15% of overall calorie intake. If the patient has a kidney disease, protein intake should be limited to 0.8g/kg/day.
Nutrition advice should emphasise that proteins must be consumed daily in sufficient quantity: 1-2 portions of white or red meat, 3 dairy products and regular servings of pulses and cereals, to maintain the balance between proteins of animal and vegetable origin.
Exercise:
Physical activity is part of the diabetes treatment. Regular exercise (20 minutes per day or an hour three times a week) can reduce the resistance to insulin by improving tissue sensitivity, especially in muscles.
Diabetics should learn to adapt their diet and treatment according to their physical activity to prevent hypoglycaemia.
colonne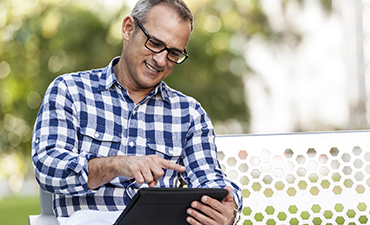 Would you like to know more about diabetes?