Eating shouldn't be a constraint and our job is to improve the quality of life of allergy sufferers and people with special dietary requirements.
Nutrisens allergen-free products contain none of the twenty main allergens, which means they cover a wide spectrum of needs. With Nutrisens allergen-free, your health and your taste-buds are in safe hands.
Our products are formulated with no traces of the following allergens : Milk, egg, soy, gluten, mustard, sesame, mollusks, celery, sulphite, fish, shellfish, peanut, lupin, Brazil nuts, almond, pistachio, cashew nut, hazelnut, macadamia nut, walnut from pecan.
Who needs this range?
The Nutrisens allergen-free range is used in canteens, catering services and hospitals to offer allergy-free meals to those who need them. The range is a great help to kitchen staff, who can be sure of their clients' safety and well-being.
For parents who protect their children, adults who cannot cook or local authorities in charge of school meals. In all these cases, the Nutrisens allergen-free range is the solution. The handy individual packaging is ideal at home, when out on a trip or when travelling.
We guarantee:
Traceability from raw material to finished product
Systematic checks on raw materials to prevent crossed contamination
Thorough cleaning of the factory prior to production to eradicate any allergens on the production line.
Selection of suppliers according to their engagements concerning allergens
Application of current legislation and up-to-date scientific knowledge
We leave nothing to chance. We regularly carry out spot checks to ensure our products are allergen-free and safe for our clients to consume.
We use simple formulae using no-allergen ingredients. Our recipes are suitable for 95% of food intolerances and allergies. Our production line is checked by an independent laboratory.
We prevent direct contamination by using raw ingredients sourced from reliable suppliers.
A specific production site
Our allergen-free line is produced in Loudun, in western France.
We guarantee our products are allergen free and on top of that, we minimise the risk of allergy by controlling the whole production chain, from raw material to finished product.
 What makes our products different?
They contain no flavourings, colourings or preservatives
They are made in France
They are suitable for gluten-free, lactose-free and allergen-free diets
They taste good!
They are are tried and tested
They are ready to use
They are varied and balanced
colonne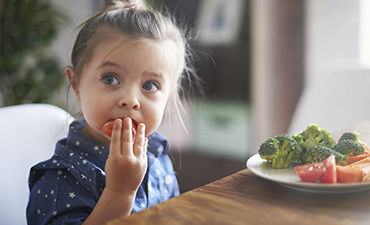 Would you like to know more about food allergy?